Amenities
Amenities offered by the 4 star camp site at Fouesnant, Brittany
---
Wifi access at the camp site entrance, near the reception.
---
The bar is open everyday from 9am until midnight from 1 July to 31 August. You will also see events and entertainment at the bar (parties, concerts...).
---
Each morning during July and August, you will find fresh bread and pastries as well as the local press.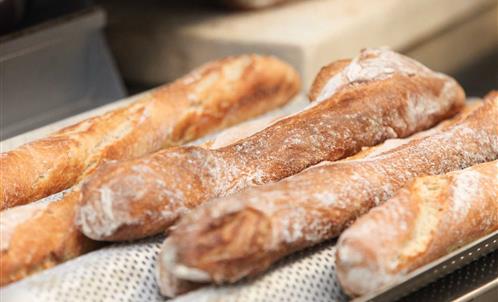 ---
Relax even more and enjoy your breakfast at the bar of the campsite. ( Don't forget to book in advance for it)
---
You've just arrived and don't have anything to eat ? No panic : in July and August, a small grocery with basic goods is available at the camp site.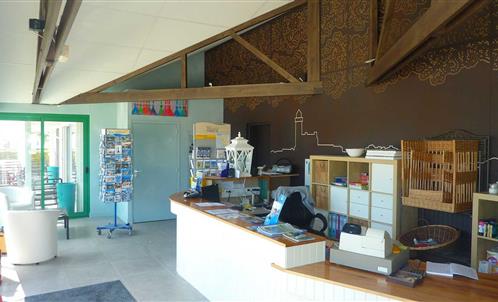 ---
You will be spoilt for choice in selecting your cycling itinerary. There are numerous hiking and cycling paths available. If you don't have your bikes with you, you can rent them between 1 July and 31 August (7 euros for 1/2 day, 10 euros per day or 47 euros per week).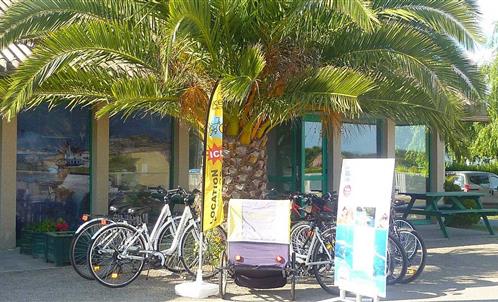 ---
Hand washing your laundry can be a pain right ? No fret - Washing machines and dryers are available to meet your needs.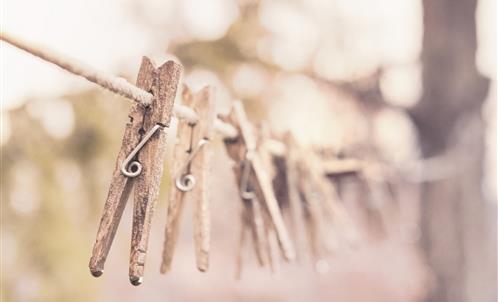 ---
We also thought of the comfort of the smallest. For this, a nursery with baby bath and a changing table is at your disposal.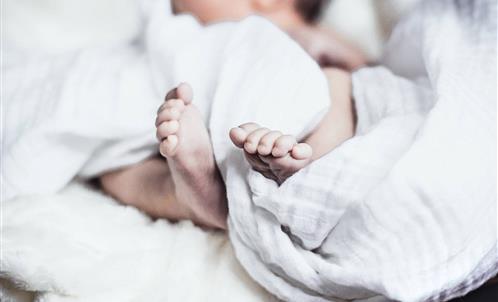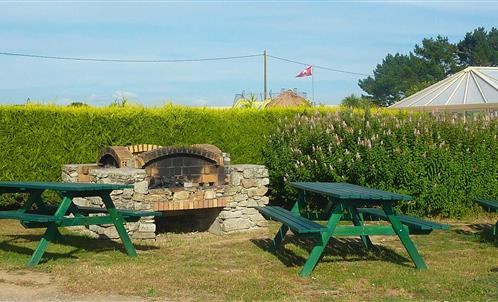 ---
A small library where you can borrow some books.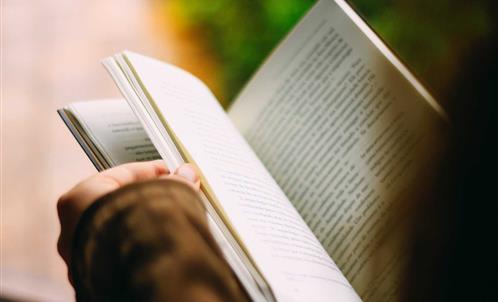 ---
Need to put your valuables in a safe place ? You can deposit these in the camp sites own safe.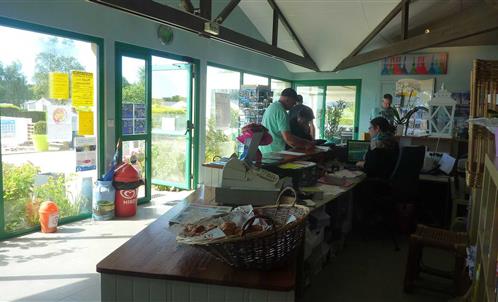 Post Services
Postcards are always fun !!
---
Mailboxes are available for sending and receiving mail.
Postcards and stamps are on sale at the reception as well.